The truth about Carrier moving production to Mexico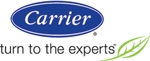 Why Carrier is the right choice for me. And for you.
Recently, Carrier announced that it will be relocating its manufacturing operations from Indianapolis, Indiana, to Monterrey, Mexico. Many people have used this news as an opportunity to claim that Carrier doesn't care about its employees.
As both an American worker and a Carrier® dealer, I know nothing is further from the truth.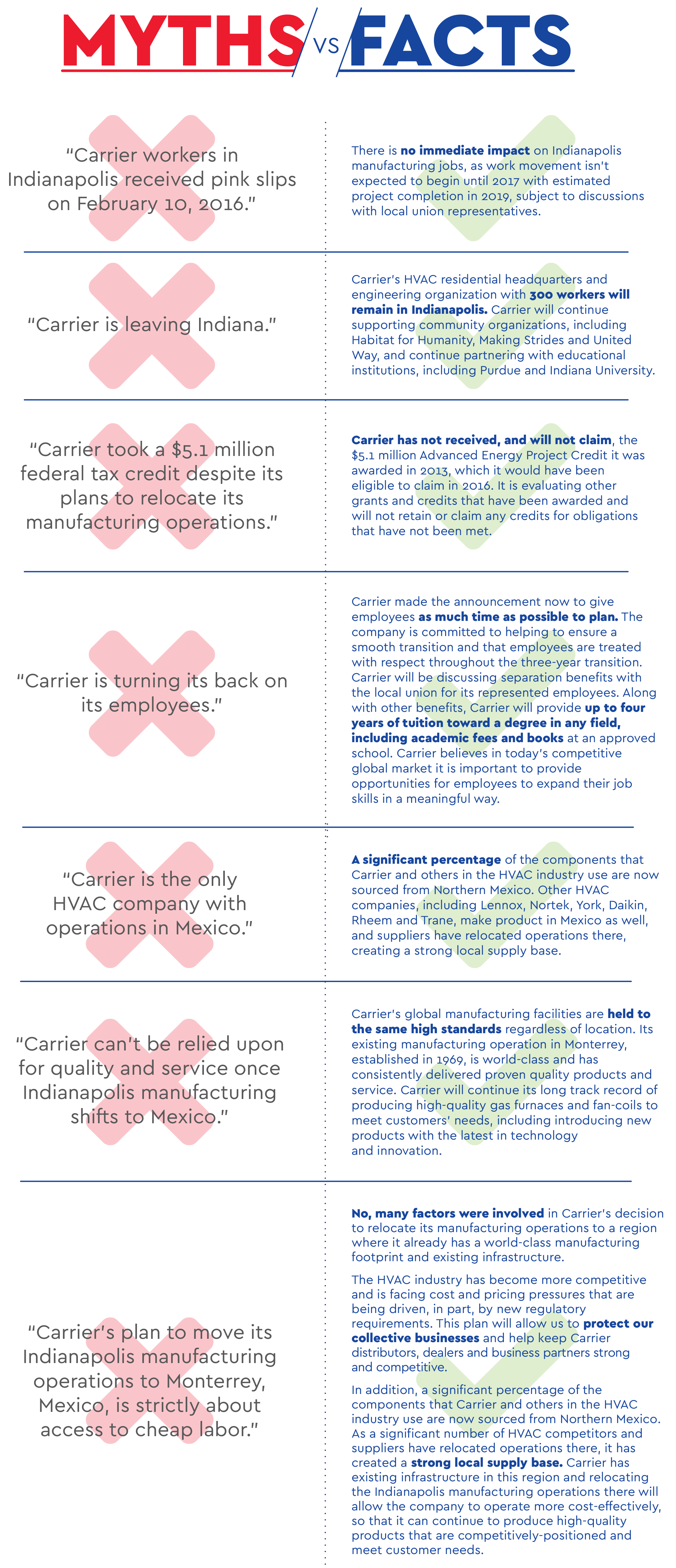 Carrier is not alone in having manufacturing facilities in Mexico:
The fact is: Almost every HVAC Manufacturer in existence has moved some type of production to Mexico.
Three of the companies are actually Headquartered overseas. Daikin= Osaka, Japan Trane/Am Std (IRCO)=Dublin, Ireland York / Johnson Controls (Tyco) = Cork, Ireland. Corporate profits and Taxes do not come to the USA.
The news stories announcing all these moves can be seen from the below links.
Rheem: http://talkbusiness.net/2012/07/rheem-continues-with-production-shift-to-mexico/
Rheem: http://articles.chicagotribune.com/1988-08-26/business/8801250734_1_maquiladoras-water-heaters-union-official
Lennox: http://www.kcci.com/news/central-iowa/lennox-considering-moving-jobs-out-of-marshalltown/21130724
Nortek: http://stlouis.cbslocal.com/2013/03/14/nordyne-moving-poplar-bluff-plant-to-mexico/
Nortek: http://krcgtv.com/news/local/nordyne-moving-plants-jobs-to-mexico?id=1125643
Nortek: https://www.questia.com/newspaper/1P2-34478810/nordyne-to-move-700-jobs-to-mexico
Trane: http://www.manufacturing.net/news/2008/11/trane-sheds-270-jobs-moves-work-mexico
Trane kickoff video for the Monterrey, MX plant: https://www.youtube.com/watch?v=NgE4xcKfwe4
Goodman/Daikin: http://www.syracuse.com/news/index.ssf/2014/06/union_daikin_moving_auburn_operation_to_mexico.html
JCI/York: http://www.therecordherald.com/article/20140129/news/140129776
Please see below for additional information: